Skip to Content
We Are Open! Call Now! CLICK HERE for more information on health & safety procedures surrounding COVID-19
Creating Your Radiant Smile with Teeth Whitening in Decatur & Midtown Atlanta, GA
Tooth discoloration is a natural part of aging. As we get older, the protective enamel coating of our teeth begins to wear and the yellow dentin beneath shows through. This is why bright, white teeth are considered a sign of youth. Of course, staining and discoloration may also occur due to foods or beverages you consume frequently (coffee, tea, and wine, for example). Other reasons include the use of tobacco products, side effects of certain medications, or some kind of trauma to the tooth.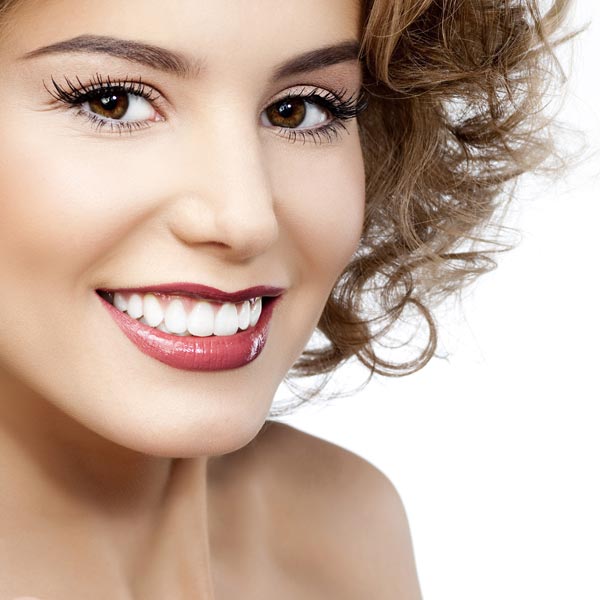 Brighten Your Smile
When you suffer from staining or discoloration that keeps you from flashing your winning smile, it's time to consult with the dental professionals at the offices of Dr. Terrance L. Jeter & Associates, who are qualified to help you find the best ways to address your oral health concerns and improve your smile and your confidence. In regards to discoloration, we are pleased to offer whitening procedures to help your smile regain its youthful appeal.
Professional Teeth Whitening at Dr. Terrance L. Jeter & Associates
Many patients try over-the-counter whitening products, but all you can hope for with strips and gels are an improvement of 1-2 shades, and these products are designed to treat surface stains only. With professional teeth whitening, you can see a smile that improves by as much as 7-9 shades, depending on the level of staining and the treatment you choose. In rare cases, whitening is not an option to treat discoloration, in which case you'll want to discuss alternative treatments like dental bonding or veneers to cover affected teeth.
If you're ready to treat discoloration and improve the overall appearance of your smile with teeth whitening, contact the dental professionals at the offices of Dr. Terrance L. Jeter & Associates now at 404-289-2772 to boost your confidence and roll back the clock on one of the most common signs of aging.