Skip to Content
We Are Open! Call Now! CLICK HERE for more information on health & safety procedures surrounding COVID-19
Performing Dental Exams & Cleanings in Midtown Atlanta
The best way to treat dental problems is to prevent them with regular at-home hygiene and routine visits to Dr. Terrance L. Jeter & Associates at our office in Decatur or Midtown Atlanta, GA. While brushing and flossing every day is integral to keeping your teeth and gums in good condition, plaque and tartar can build up and cause damage. Dental exams and cleanings also give us a chance to handle other oral issues like checking for cancer and maintaining your existing restorations. Make your smile a priority by scheduling routine oral care with our dental professionals.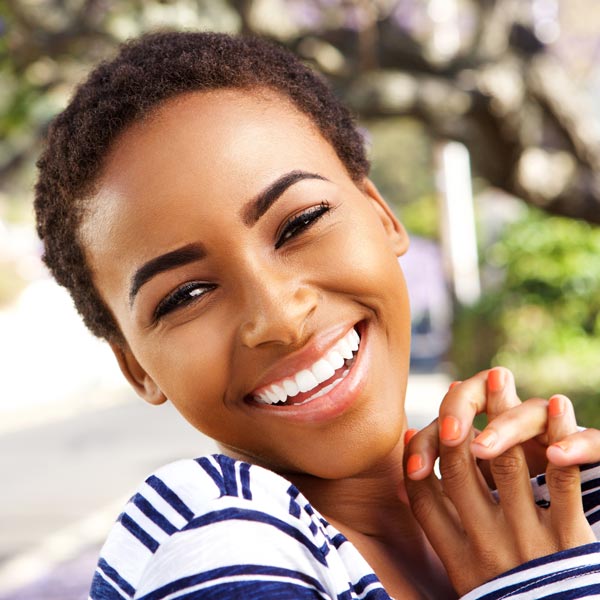 Components of an Exam & Cleaning
Dr. Terrance L. Jeter & Associates wants to ensure your teeth and gums stay healthy and beautiful. Our dental exams and cleanings are a vital part of maintaining good oral health, and they may include any of the following components, depending on your needs:
Oral Cancer Screening
During a screening, we look for any cancerous growth on your tongue, throat, face, gums, lips, neck, and other tissues. By catching cancer early, we can treat it quicker and easier before it develops into a significant threat.
Tooth Decay Examination
With plaque and tartar on your teeth, you can end up with decay, which can cause pain and sensitivity as it destroys tissue. Our team uses special instruments to check every surface of your teeth for signs of tooth decay.
Diagnostic X-Rays
X-rays are essential to examine the underlying structures of your teeth, laws, and under the gums for issues like tumors, decay, cysts, and bone loss. We can also determine your tooth and root positions.
Restoration Examination
If you have any restorations, such as fillings, bridges, crowns, and implants, we examine their condition and make sure they're firmly held in place. If any of your restorations need replacement, we can schedule treatment.
Dental Cleaning
Our registered dental hygienists use special tools to clean any buildup of plaque or tartar from the surfaces of your teeth. We also carefully floss between your teeth and polish them so that they're smooth and clean.
Gum Disease Evaluation
We check around your gums and bone to detect any signs of periodontal disease. Plaque and tartar buildup on your teeth can develop by the gums and cause inflammation and infection.
Schedule Dental Care with Dr. Terrance L. Jeter & Associates
At our dental offices, we welcome patients of various ages and oral health to receive the essential dental care they need for a brilliant and pain-free smile. You're invited to give us a call whenever you need to schedule a dental exam and cleaning.