Skip to Content
Periodontics (Gum Disease)
We Are Open! Call Now! CLICK HERE for more information on health & safety procedures surrounding COVID-19
Periodontics Services at Dr. Terrance L. Jeter & Associates
There's more to your mouth than mere teeth. While many patients focus on brushing their teeth and worry about cavities, the truth is that gum tissue is also susceptible to disease, especially when not properly cared for with brushing, flossing, and regular professional cleanings with our hygienist. When bacteria are allowed to fester between teeth and below the gum line, gum disease can set in, creating significant oral health concerns that affect the entire mouth.
If you find yourself facing serious issues like gingivitis or periodontitis, it is imperative that you seek treatment to restore your oral health. The qualified dental professionals at the offices of Dr. Terrance L. Jeter & Associates are ready to help with targeted treatment options to restore oral health and protect you against negative outcomes like tooth decay, abscesses, and even tooth loss.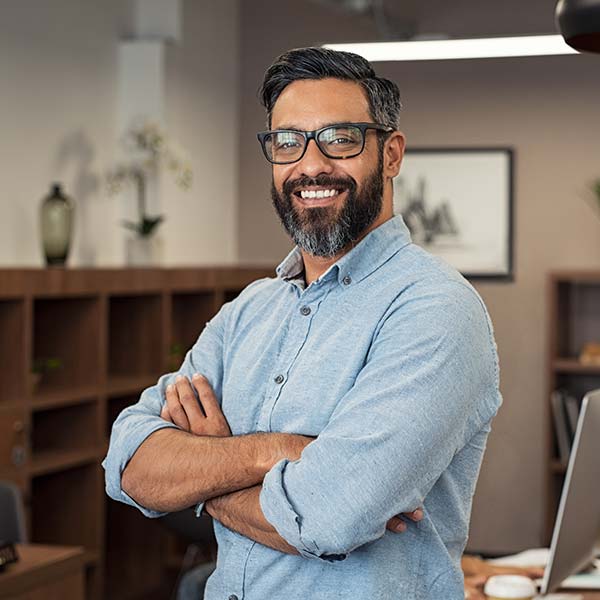 Gum Disease Treatment
Maintaining proper oral hygiene is an essential part of treating gum disease, but in advanced cases, treatment generally begins with a deep cleaning to remove plaque, tartar, and pockets of bacterial infection that are the root cause of gum disease. Antibacterial treatments may also be prescribed to aid in healing and recovery. In some cases, more extensive treatment may be needed, especially if tooth decay or abscesses are present.
Contact Our Caring and Qualified Dental Professionals
The goal with any gum treatment plan is to restore oral health as quickly and completely as possible in order to prevent further damage and preserve natural teeth. If you have begun to experience symptoms of gum disease such as tender, swollen, or bleeding gums; discomfort; persistent bad breath or a bad taste in the mouth; loose or separating teeth; or pain, just, for example, immediate assessment and treatment is recommended. Contact the caring and qualified dental professionals at the offices of Dr. Terrance L. Jeter & Associates at 404-289-2772 today to schedule an appointment.